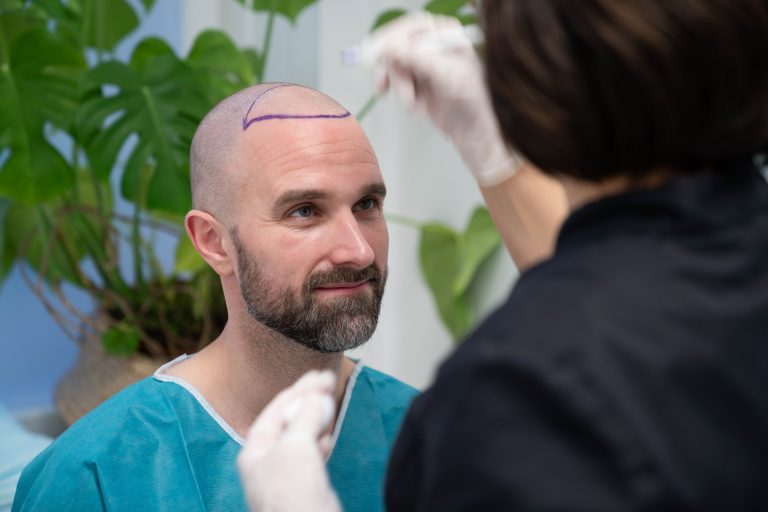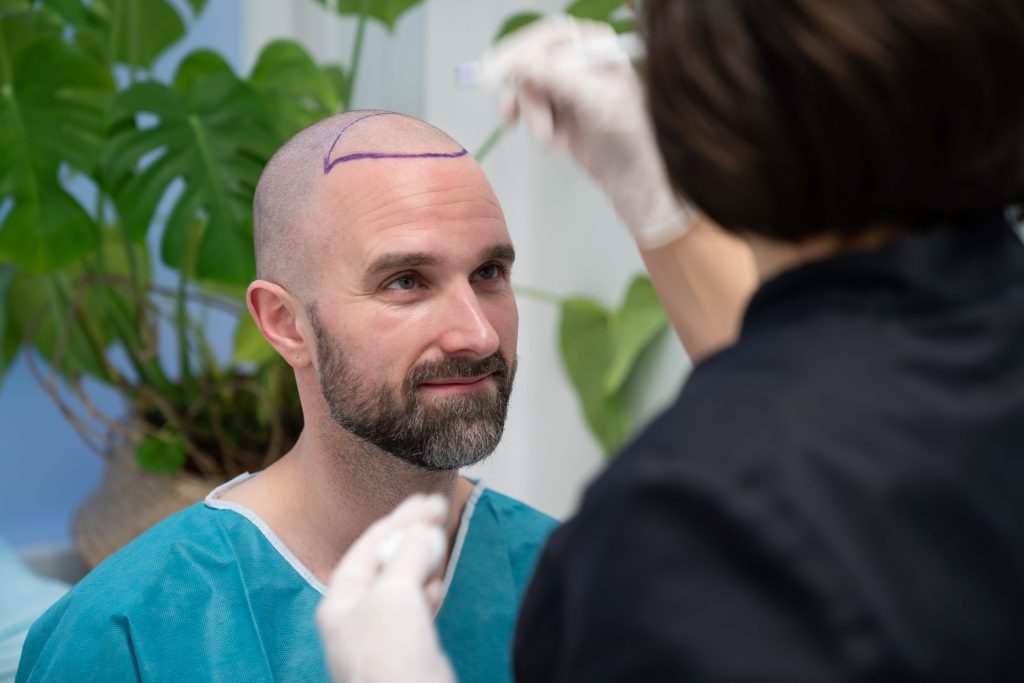 Hair transplant
Do you want to get back lost hair or improve your hairline? Maybe get more hair on your head, fuller eyebrows or a thicker beard? A hair transplant is a permanent solution for those who have thin hair in any area.
In a hair transplant, we move hair from an area that is rich in hair to the area where you want more hair growth.
The hair follicles that we move are genetically coded not to fall off and are usually taken from the neck. But it is also possible to take hair from other parts of the body, such as the chest.
We offer free consultations where we review your circumstances and ensure that the transplant meets your expectations.
Book a free consultation
We always offer free consultations.

We'll take care of you. Three follow-up appointments spread over 12 months are included in your hair transplant.

We are specialists in the field and have extensive experience in hair implants and hair transplantation.

Four post-treatments with PRP (value 10 000 :-) are included in the price of all hair transplants. PRP speeds up the healing process and stimulates hair growth.

We transplant hair using the FUE technique, a modern and safe hair restoration technique.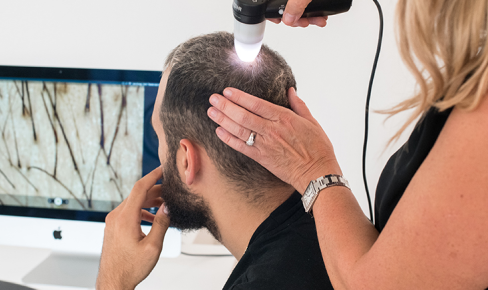 Consultation
A hair transplant always starts with a free consultation
A consultation is a fundamental part of our treatments. It is important for us to get an idea of what you want to get out of your hair transplant and to go through the medical conditions that exist in each individual case.
And it's just as important for you, the customer, to have an idea about us.
As the price of a hair transplant is calculated per graft that is extracted and transplanted, it is important that we examine your hair to see what options you have.
Book a consultation at one of our clinics in Stockholm, Gothenburg or Malmö. If you live far away, you can make an appointment for a video consultation.
What happens during a consultation?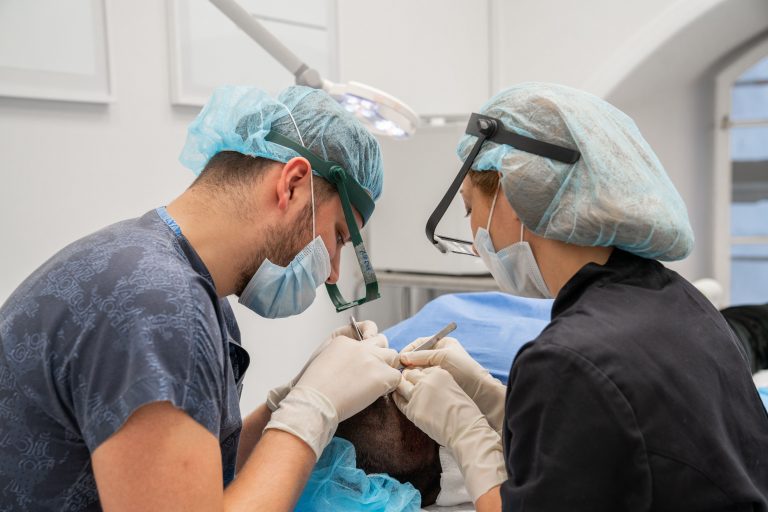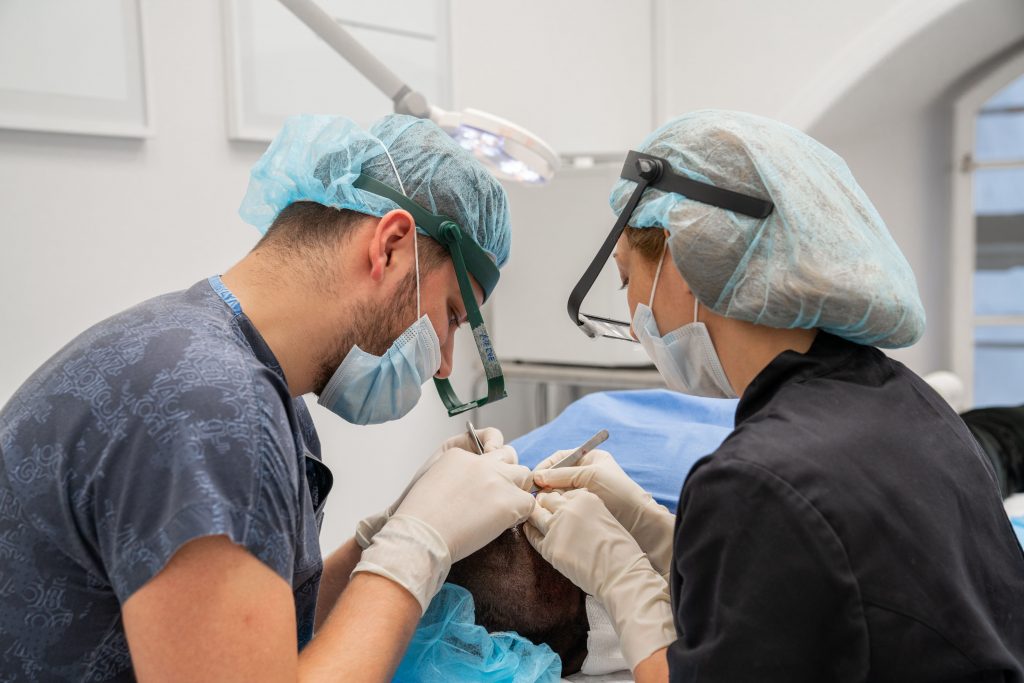 Technology
What is the procedure?
Groups of hair follicles (called grafts in medical terms) are moved from your donor area to the area that is missing hair. This can be done on the head, on the beard and on the eyebrows. It is also possible to fill in scars with a hair transplant.
A hair transplant is a procedure that requires time, care and skill. Our hair technicians are the best in the business with years of experience in hair follicle transplantation.
Our goal is always natural and beautiful results. We achieve this with the accuracy and precision of our hair technicians, all of whom possess great technical skill.
How a hair transplant works
Hair transplant
More information
Follow us on Instagram
"Can you transplant hair from someone else? How does a PRP treatment work?" By following us on Instagram you will get answers to interesting questions and insights into the world of hair transplants and PRP treatments!
nordichairclinic
Our customers have the floor