Articles
Is PRP a permanent solution for hair loss?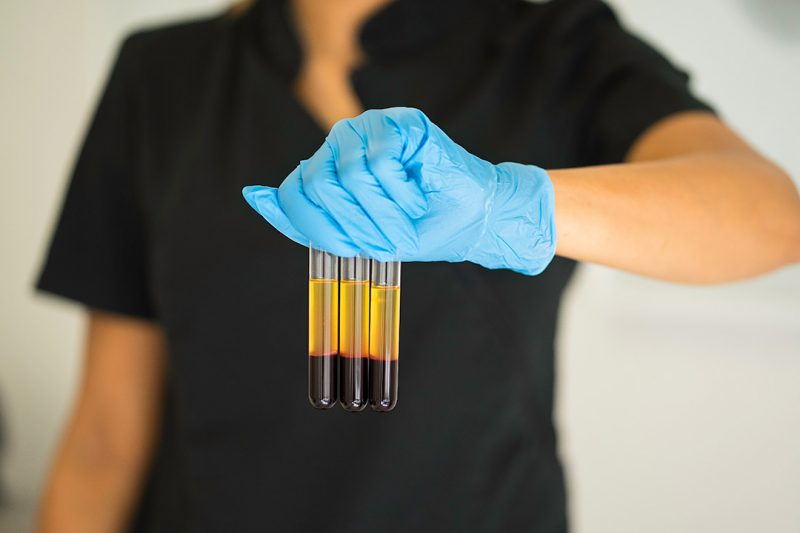 Hair loss is when the hair follicle shrinks for various reasons – external or internal. As the hair follicle shrinks and becomes smaller, it produces a weaker and weaker hair strand.
The hair follicle shrinks more and more, the hair gets thinner and thinner, and eventually the hair follicle is so shrunken that it stops producing hair altogether.
PRP boosts the hair follicle
PRPacts as a fertilizer for the hair follicle. It boosts the hair follicle so that it becomes stronger. As it grows stronger, so does the rate of growth and the size of the hair follicle itself.
However, it is genetically predetermined that the hair follicle will shrink and eventually the hair will fall off. If you then stop boosting the hair follicle, the hair follicle will return to the way it was before treatment with PRP began.
You can compare it to training. Even if you exercise a lot and get strong, you will lose muscle structure if you stop exercising. But if you start practising again, the road back will not be as long.
It's the same with the hair follicle. If your hair follicle has shrunk too much, it will take longer for the PRP to take effect, you may not get as much hair growth going and you may need more treatments.
PRP is not a form of vaccination against hair loss, but a temporary boost to the hair follicle.
Is it possible to get the hair bag back to the size it was?
It depends on the stage at which you start treatment. If you start at the stage where the hair follicle is not very shrunken, you are more likely to get back the size you had on your hair follicle.
But if you start in a position where it is very stunted, it will not grow to the size it once was.
For PRP to have any effect, you need to go for treatment every 4 weeks in the beginning. Generally speaking, we recommend 3 treatments to get hair growth going.
However, if it has been a very long time, as it has with many women who come to us, then 4 or 5 treatments may be needed. Then it takes longer and more treatments to make the hair follicles grow in size.
Stress and hormonal problems can have a negative effect on PRP treatment
Stress and certain medications are a common cause of both male and female hair loss and affect the outcome of PRP treatment. And if you have hormonal changes in the thyroid gland or severe iron deficiency, PRP may not have much effect either.
And it's not that PRP itself doesn't add a positive property to the hair follicle, but rather that the problem has such a negative effect on the hair that the positive effect of PRP is not enough to smooth it out. It's knocked out by the underlying problem.
For this reason, we usually recommend that if you have thyroid problems or severe iron deficiency, that you treat that problem first before going on PRP treatment.
Want to know more about how PRP can help you? We'll find out during one of our free consultations.