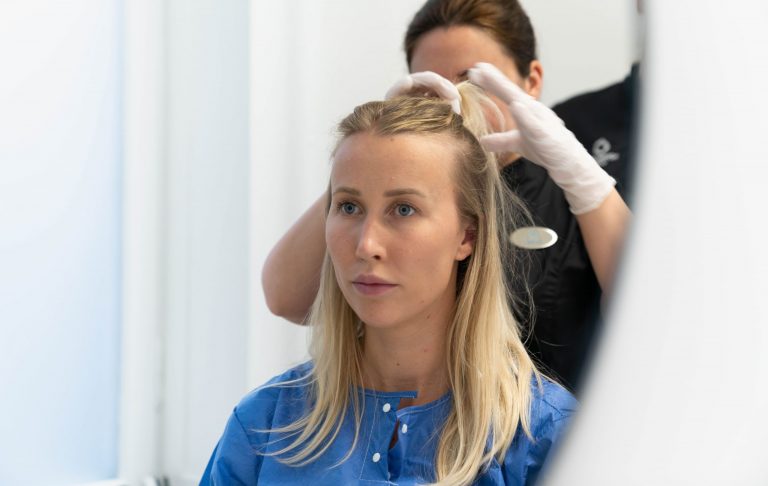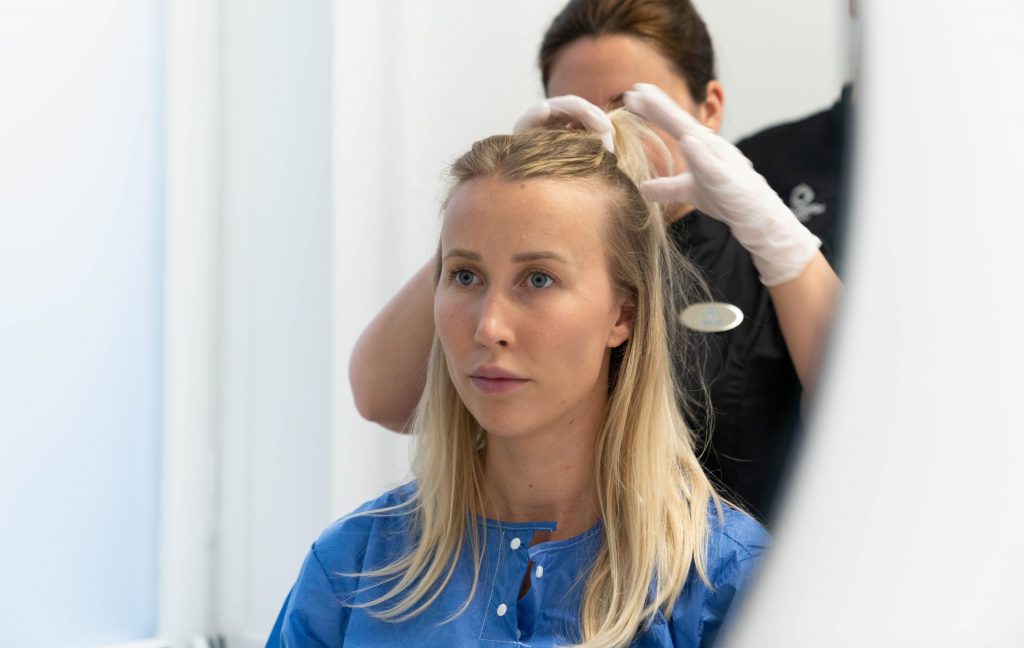 As she got older, Malin began to notice that her temples were starting to creep upwards, which led her to think about a hair transplant.
When Malin was around 25 years old, she discovered that she was starting to have more prominent temples, especially on one side. She then decided to come in for a consultation with us and hear about the conditions for a hair transplant. We decided to transplant 1250 grafts to fill out Malin's temples.
One week after the procedure
"I'm looking forward to feeling confident with my hair," says Malin.
Join Malin on her journey to a new hairline!